Our President - Prof Glenda E. Gray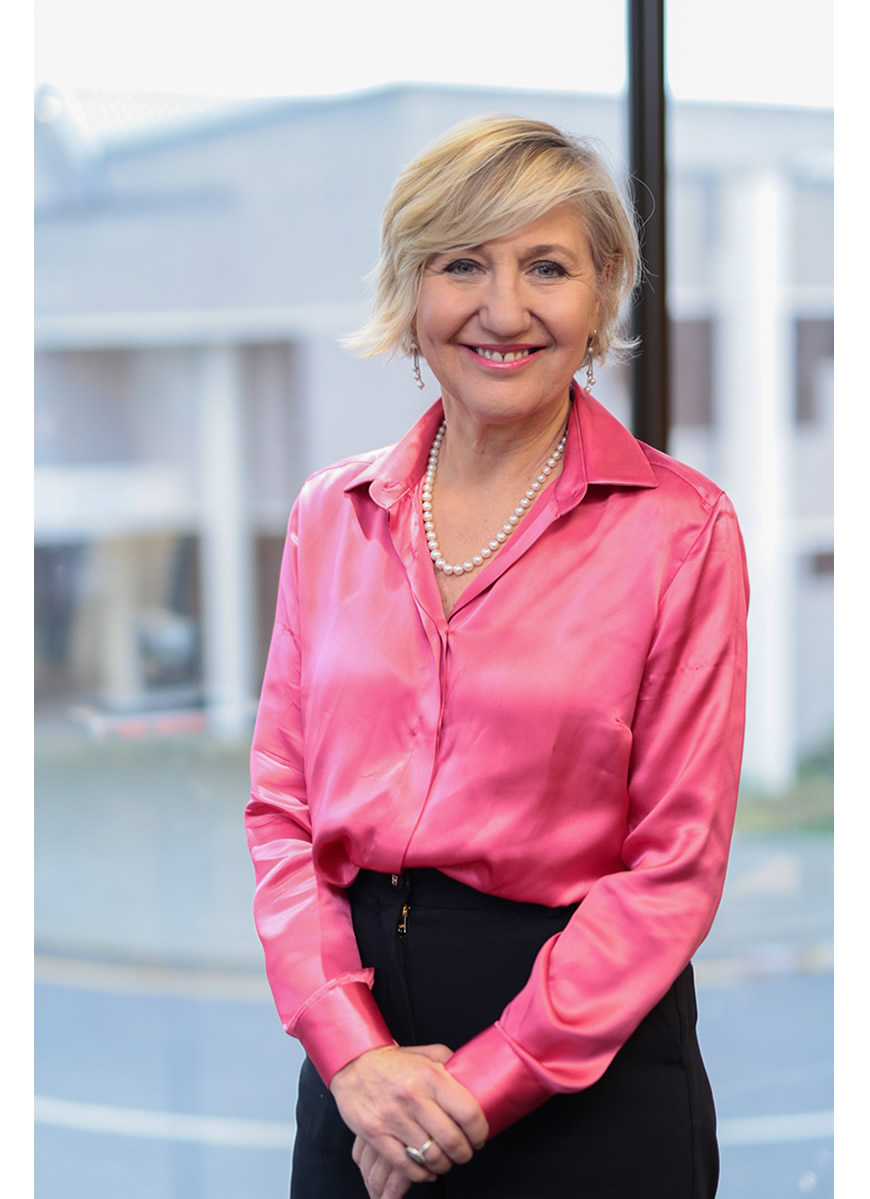 Professor Glenda Gray is the first female President and CEO of the South African Medical Research Council (SAMRC). She was the Chair of the Research Committee on COVID-19, bringing together scientific evidence and experience to the Minister of Health and the National Coronavirus Command Council. Gray spearheads the SAMRC funding broadly and for COVID-19.
In her first five year tenure at the helm of the SAMRC, the organisation experienced five consecutive clean audits, transformed grant funding initiatives that significantly improved funding for young scientists, black African scientists and women; and established key collaborations and partnerships that will significantly progress scientific research.
Gray studied medicine and paediatrics at Wits University where she remains a Full Professor: Research in the School of Clinical Medicine. A National Research Foundation A1-rated scientist, Gray is world-renowned for her research in HIV vaccines and interventions to prevent mother to child transmission of HIV. She co-founded and led, with James McIntyre, the globally eminent Perinatal HIV Research Unit at Chris Hani Baragwanath Hospital in Soweto. For this work, she and McIntyre received the Nelson Mandela Health and Human Rights Award in 2002.
She is co-Principal Investigator of the National Institutes of Health-funded HIV Vaccine Trials Network (HVTN) and directs the programme in Africa. Amongst many others, Gray's accolades include the Hero of Medicine Award from the International Association of Physicians in AIDS Care, and the Outstanding Africa Scientist Award from the European and Developing Countries Clinical Trials Partnership.
Forbes named Gray one of Africa's 50 Most Powerful Women and TIME as one of the world's 100 Most Influential people. In 2013, she was awarded South Africa's highest honour, the Order of Mapungubwe. Her qualifications include MBBCh (Wits), FCPaeds (SA), DSc (honoris causa Simon Fraser University), DSc (honoris causa Stellenbosch University), and LLD (honoris causa Rhodes University)
List of five most significant publications
Sadoff J, Gray G, Vandebosch A, Cárdenas V, Shukarev G, Grinsztejn B, Goepfert PA, Truyers C, Fennema H, Spiessens B, Offergeld K, Scheper G, Taylor KL, Robb ML, Treanor J, Barouch DH, Stoddard J, Ryser MF, Marovich MA, Neuzil KM, Corey L, Cauwenberghs N, Tanner T, Hardt K, Ruiz-Guiñazú J, Le Gars M, Schuitemaker H, Van Hoof J, Struyf F, Douoguih M, for the ESG. Safety and efficacy of single-dose Ad26.CoV2.s vaccine against covid-19. New England Journal of Medicine. 2021;384(23):2187-201.
DOI: 10.1056/NEJMoa2101544.

Bekker LG, Garrett N, Goga A, Fairall L, Reddy T, Yende-Zuma N, Kassanjee R, Collie S, Sanne I, Boulle A, Seocharan I, Engelbrecht I, Davies MA, Champion J, Chen T, Bennett S, Mametja S, Semenya M, Moultrie H, de Oliveira T, Lessells RJ, Cohen C, Jassat W, Groome M, Von Gottberg A, Le Roux E, Khuto K, Barouch D, Mahomed H, Wolmarans M, Rousseau P, Bradshaw D, Mulder M, Opie J, Louw V, Jacobson B, Rowji P, Peter JG, Takalani A, Odhiambo J, Mayat F, Takuva S, Corey L, Gray GE, Brumskine W, Naicker N, Makhaza D, Naicker V, Naidoo L, Spooner E, van Nieuwenhuizen E, Mngadi K, Nchabeleng M, Innes JC, Gill K, Petrick FG, Barnabas S, Badal-Faesen S, Kassim S, Mahoney SH, Lazarus E, Nana A, Maboa RM, Kotze P, Lombaard J, Malan DR, Kotze S, Mohlala P, Ward A, Meintjes G, Urbach D, Patel F, Diacon A, Ahmed K, Grobbelaar C, Mda P, Dubula T, Luabeya A, Mamba MB, Burgess L, Dawson R.

Effectiveness of the Ad26.COV2.S vaccine in health-care workers in South Africa (the Sisonke study): results from a single-arm, open-label, phase 3B, implementation study

. The Lancet. 2022;399(10330):1141-53.


DOI: 10.1016/S0140-6736(22)00007-1.

Moodley D, Lombard C, Govender V, Naidoo M, Desmond AC, Naidoo K, Mhlongo O, Sebitloane M, Newell ML, Clark R, Rooney JF, Gray G; CAP016 Team.

Pregnancy and neonatal safety outcomes of timing of initiation of daily oral tenofovir disoproxil fumarate and emtricitabine pre-exposure prophylaxis for HIV prevention (CAP016): an open-label, randomised, non-inferiority trial.

Lancet HIV. 2023 Feb 3:S2352-3018(22)00369-1.


DOI: 10.1016/S2352-3018(22)00369-1.

Gray GE

, Bekker LG, Laher F, Malahleha M, Allen M, Moodie Z, Grunenberg N, Huang Y, Grove D, Prigmore B, Kee JJ, Benkeser D, Hural J, Innes C, Lazarus E, Meintjes G, Naicker N, Kalonji D, Nchabeleng M, Sebe M, Singh N, Kotze P, Kassim S, Dubula T, Naicker V, Brumskine W, Ncayiya CN, Ward AM, Garrett N, Kistnasami G, Gaffoor Z, Selepe P, Makhoba PB, Mathebula MP, Mda P, Adonis T, Mapetla KS, Modibedi B, Philip T, Kobane G, Bentley C, Ramirez S, Takuva S, Jones M, Sikhosana M, Atujuna M, Andrasik M, Hejazi NS, Puren A, Wiesner L, Phogat S, Granados CD, Koutsoukos M, van der Meeren O, Barnett SW, Kanesa-Thasan N, Kublin JG, McElrath MJ, Gilbert PB, Janes H, Corey L.

Vaccine efficacy of ALVAC-HIV and bivalent subtype C gp120–MF59 in adults.

New England Journal of Medicine. 2021;384(12):1089-100.


DOI: 10.1056/NEJMoa2031499

Collie S, Champion J, Moultrie H, Bekker LG, Gray G.

Effectiveness of BNT162B2 vaccine against omicron variant in South Africa.

New England Journal of Medicine. 2022;386(5):494-6.
DOI: 10.1056/NEJMc2119270