Chan Soon-Shiong Family Foundation and South African Medical Research Council Scholarship awards for Nelson Mandela University Medical School Students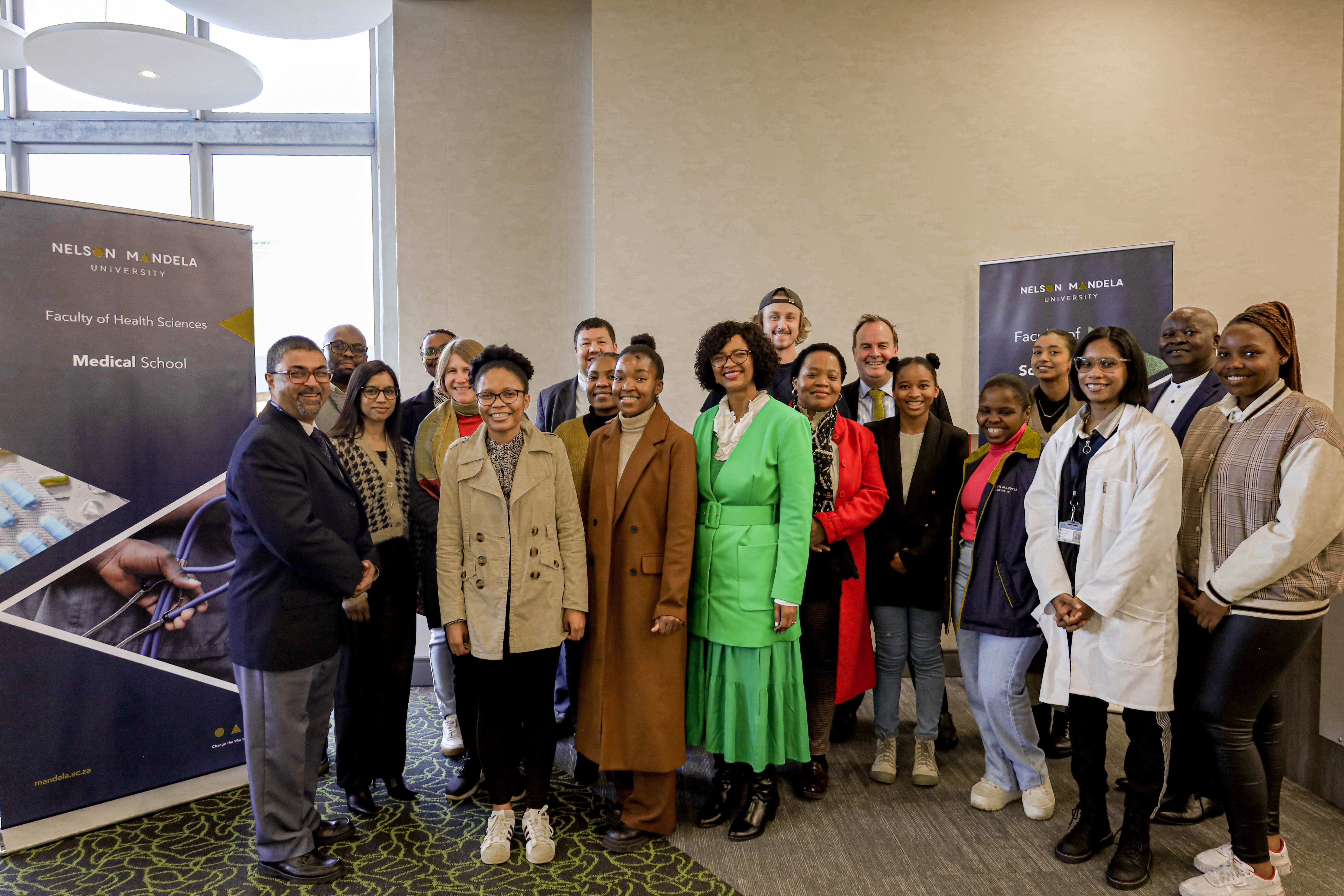 The Chan Soon-Shiong Family Foundation (CSSFF) and the South African Medical Research Council (SAMRC) are proud to announce the awarding of scholarships to support medical students at Nelson Mandela University. The funding will support the scholars for the duration of their medical degrees.
The CSSFF and the SAMRC are collaborating on several capacity development programs which have been enabled through a generous donation from the CSSFF, with contributions from the SAMRC. This is one of four programs that seeks to support an area of need in Africa –working on building a sustainable medical workforce. To date, this program has included notable awards for young scientists, enabling them to complete two biomanufacturing training internships as well as a range of awards for Masters and Doctoral projects.
The Nelson Mandela University situated in Gqeberha, prides itself with an institutional ethos which endevours to promote equity of access and opportunities, giving students the best chance of success in their pursuit of lifelong learning and diverse educational goals. Patrick Soon-Shiong, a medical doctor and Chair of CSSFF was born and bred in the Eastern Cape. Making the awarding of deserving students from Nelson Mandela University a fitting contribution.
"I have very fond memories of growing up in the Eastern Cape and I am thrilled that the Foundation has been able to make a contribution to support the studies of young doctors. Africa needs more doctors, and I am delighted to be able to support them in such a way. The Foundation wishes them the best with their studies, and we look forward to seeing their progress." says Patrick Soon-Shiong, Chair of the CSSFF.
Professor Glenda Gray, the SAMRC president and CEO said, "Doctors are the lifeblood of the health system. We need to ensure that we continue to support medical students in whatever way we can. We are particularly thrilled to be able to support students at Nelson Mandela University. These pioneers will be some of the first to graduate and the SAMRC is excited to chart their progress."
The award is a 6-year grant that supports a cohort of seven (7) Bachelor of Medicine and Bachelor of Surgery (MBChB) students. These life-changing scholarships recognise the potential and determination of outstanding scholars, providing them with financial support to overcome the challenges faced on their journey to becoming doctors.
"The current global economic climate and the financial obstacles to accessible opportunities for postschool education for all means we are grappling with unprecedent challenges in higher education and health education. Being able to collaborate with donors like the Chan Soong-Shiong Family Foundation to improve that accessibility and enhance opportunities for further study gives us hope. It enables us to see beyond the brokenness of our systems to the invaluable potential human capital that lies in our youth. When we are empowered in collaborative ways like this to nurture our future doctors, even the brokenness in our systems presents us with an opportunity to excel. And excel, we will. This keeps our hope eternal." Prof Zukiswa Zingela, NMU Medical School Dean
Further inputs:
See commentary from some of the students that have been awarded with scholarships.
For more enquiries:
Ms Zandile Mbabela
Media Manager
Tel: 0415042777
Zandile.Mbabela@mandela.ac.za  
Ms Yolanda Phakela
Public Relations Manager
E-mail: Yolanda.Phakela@mrc.ac.za
Mobile: +27 73 801 3691