First evidence of J&J vaccine effectiveness in health care workers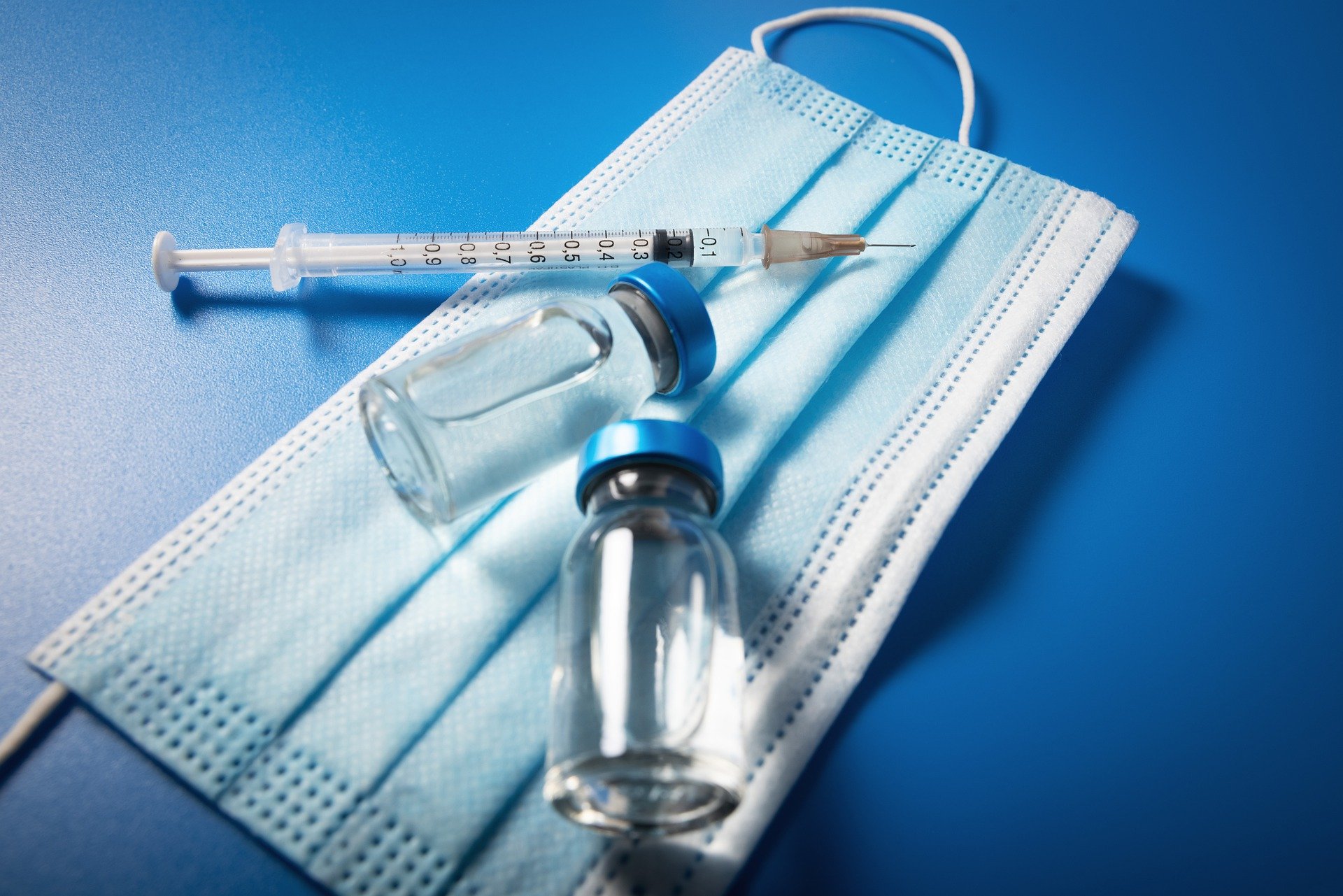 Cape Town | A landmark study published in The Lancet has provided the world's first evidence of the effectiveness of the Johnson & Johnson Covid-19 vaccine (Ad26.COV2.S) in health care workers in South Africa. Sisonke, a real-world phase 3B implementation study, provided early access to the Covid-19 vaccine administered to over 496 000 health care workers at 122 vaccination sites, before a predicted third wave of infections hit the country.
The single dose Johnson & Johnson Covid-19 vaccine demonstrated effectiveness against severe Covid-19 disease and death post-vaccination, and against both Beta and Delta variants of concern. Over a period of 3 months (17 February -17 May 2021), healthcare workers (HCWs) who were eligible for the vaccine, were vaccinated during two phases of the South African Covid-19 epidemic, dominated first by the Beta then the Delta variant.
The Phase 3 ENSEMBLE clinical trial showed, the vaccine prevented hospitalisation and death across all study participants 28 days after vaccination was administered. Based on the evidence, the vaccine was shown to be effective against severe-critical Covid-19 disease.
President of the SAMRC and Co-Lead Investigator of the Sisonke Study Professor Glenda Gray said: "Sisonke enabled researchers to understand at a global level the effectiveness of the Johnson & Johnson Covid-19 vaccine in a real-world context. Evaluating the vaccine among health care workers was critical as they are 7 times more likely to have severe Covid-19 infection and are at a greater risk of hospitalisation and death."
Professor Linda-Gail Bekker also Co-Lead Investigator of the Sisonke Study agrees and says, "Health care workers are at a greatly increased risk of contracting SARS-CoV-2 because of their occupation. South Africa correctly ensured they were first in line for vaccination, so that they could in turn provide health care for others. We are grateful for the immense contribution of our front-line workforce."
Vaccine effectiveness (VE) monitored among 477 234 participants against Covid-19 related hospitalisation, hospitalisation requiring critical or intensive care and death, ascertained 28 days or more post vaccination was assessed up until 17 July 2021.  One of the key anonymised datasets used was that of the Government Employees Medical Scheme (GEMS), a scheme for public service employees covering about 2 million lives. AfroCentric Health-Medscheme, South Africa's largest health risk management services provider, initiated the collaboration between GEMS, SAMRC and AfroCentric Group.
The involvement of GEMS and AfroCentric enabled a large and representative sample of the South African health care workers to be assessed for vaccine effectiveness. This contributed invaluably to generalisability.  
This collaboration with the medical schemes including GEMS and Discovery Health enabled the research programme to compare unvaccinated population counterparts matched for Covid-19 risk and evaluate vaccine effectiveness using a matched retrospective cohort design. Researchers also compared healthcare workers with matched unvaccinated healthcare workers in a nested sub-cohort using a provincial health service data system.
The findings from the Sisonke phase 3B implementation study showed that vaccine effectiveness derived from the medical schemes jointly comprising 215 813 healthcare workers was 83% (95% CI 75-89) to prevent Covid-19 deaths, 75% (95% CI 69-82) to prevent hospital admissions requiring critical or intensive care and 67% (95% CI 62-71) to prevent Covid-19 related hospitalisations. The vaccine effectiveness for all three outcomes were consistent across the three datasets. It was maintained in older healthcare workers and those with comorbidities including HIV infection. The vaccine effectiveness remained consistent throughout the Beta and Delta dominant phases of the study. The findings demonstrated that the single-dose Ad26.COV2.S is effective against severe Covid-19 disease and death post-vaccination, and against both Beta and Delta variants providing real world evidence for its use globally.
"The AfroCentric Group is pleased to have been part of the Sisonke Study, which has made a significant contribution to shaping South Africa's health response to Covid-19," said AfroCentric Group CEO Ahmed Banderker. "We believe collaborations such as these are key to strengthening our health systems while forging partnerships to enhance healthcare management beyond the pandemic."
Dr Stan Moloabi, GEMS Principal Officer said, "The Sisonke Study has proven to be effective in saving lives as we have witnessed a reduction in infections and death amongst our members and their dependents. This collaboration has enabled equitable and speedy access to vaccines, not just for GEMS members, but all front-line workers irrespective of their income level and geographical location."
In conclusion, Glenda Gray said, "Sisonke provided extremely important data in a real-world context and also showed the significance of collaborative programmes in the wake of the Covid-19 pandemic."
NOTE TO THE EDITOR:
The Sisonke Study is a collaboration between the National Department of Health, South African Medical Research Council, Desmond Tutu Health Foundation, CAPRISA, and Johnson & Johnson and its Janssen Pharmaceutical Companies. It allowed health care workers access to the Johnson & Johnson COVID-19 vaccine (Ad26.COV2.S) immediately, through an implementation science clinical trial, preceding and bolstering the national vaccination roll out.
In the Sisonke Study, over a three-month period, 496 424 health care workers (HCWs) were vaccinated in 122 vaccination sites across South Africa. To evaluate vaccine effectiveness (VE) 477,234 participants were monitored.
Access the full manuscript: The Lancet - Effectiveness of the Ad26.COV2.S vaccine in health care workers in South Africa.
Contact Details
Tendani Tsedu
Head of Corporate & Marketing Communication
Email: tendani.tsedu@mrc.ac.za