SAMRC rolls out the red carpet for leading medical scientists and researchers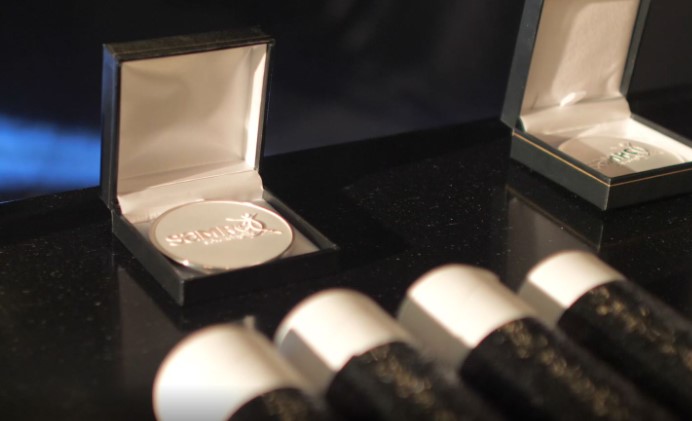 Cape Town | The South African Medical Research Council (SAMRC) will tonight honour some of the country's leading medical scientists and researchers at its 8th SAMRC Scientific Merit Awards. The ceremony will be a hybrid event – with a small gathering at the organisation's head office in Cape Town with a virtual audience.
At this prestigious annual event, the esteemed and much sought-after President's Award as well as the Platinum, Gold and Silver Medals will be presented to scientists whose research work in the field of health science has had an impact on the lives of South Africans.
This year's Presidential Award which is awarded to scientists who have made exceptional lifelong contributions to medical research and public health, will be bestowed upon Professor Koleka Mlisana, the country's first black microbiologist. With over 40 years' experience in health sciences, she is the current executive manager of academic affairs, research, and quality assurance at the National Health Laboratory Service (NHLS) and Co-Chair of the COVID-19 Ministerial Advisory Committee (MAC). In the 1990s, Prof Mlisana was part of the group of scientists researching the devastating unknowns of HIV, looking for answers even as the virus kept claiming lives. Her research focused on understanding the body's response to acute HIV infection.
To mention a few, some of the past recipients of this award include illustrious science leaders who have had a global impact such as Professors Malegapuru William Makgoba, Hoosen (Jerry) Coovadia, Zena Stein, Debbie Bradshaw, Ephriam Mokgokong, Mike Sathekge and James Volmink.
The Platinum Medal will go to Professor Andre Pascal Kengne, a physician and an internationally renowned non-communicable diseases epidemiologist. Kengne's major focus is on cardiovascular disease, diabetes, and chronic kidney disease. He is the current Director of the SAMRC's Non-Communicable Diseases Research Unit and holds conjoint appointments as Professor of Medicine at the University of Cape Town, as well as Extraordinary Professor of Global Health at Stellenbosch University. This category is for scientists who have achieved a lifetime of exemplary and outstanding endeavours in the field of health – past recipients include the late Professor Bongani Mayosi, Professors Shabir Madhi, Valerie Mizrahi, Salim Abdool Karim, and Dan Stein to mention a few. 
In the Gold Medal category, which is for researchers who have made substantial and influential contributions that have impacted on health especially in the developing world, the awardees are Professors Tulio de Oliveira, Ntobeko Ntusi, Ambroise Wonkam and Grant Theron.
The SAMRC remains an organisation that is deeply committed to the contribution of the country's medical research edifice by investing in the next generation of scientists – as a result, Silver Medals are conferred to emerging and upcoming scientists and those committed to capacity development. This year, the medal recipients are Professors Diane Gray, Marlo Moller, Rabia Johnson, and Dr Nasheeta Peer.
SAMRC President and CEO, Prof Glenda Gray says scientific research remains fundamental for reducing the nation's burden of disease and preventing mortality. "The knowledge produced by these exceptional scientists will carry our country's legacy of science forward and continue to improve the lives of citizens as it is evident with COVID-19." She added that our work is a testimony to the country's ingenuity, citing that "it was scientists in South Africa who first discovered and sounded the alarm on Omicron, which rapidly became the dominant variant of concern."
NOTE TO THE EDITOR
More about the SAMRC Scientific Merit Awards:
The South African Medical Research Council strongly supports excellence in health research and has established a set of medal awards to recognise world-class science. The SAMRC Scientific Merit Awards are among South Africa's most prestigious and are dedicated to contributions to health research in the country.
Awardees in all categories were identified through an open public nomination process and later adjudicated by the SAMRC Awards Nominations Committee – nominations were open from 15 September to 31 October 2021.
Video clips with bios of all recipients will be available on the SAMRC website after the gala event
Awardees from previous years | View
Contact Details
Tendani Tsedu
Head of Corporate & Marketing Communication
Email: tendani.tsedu@mrc.ac.za