Sisonke Booster Study for health workers starting at selected vaccination sites from tomorrow 9 November 2021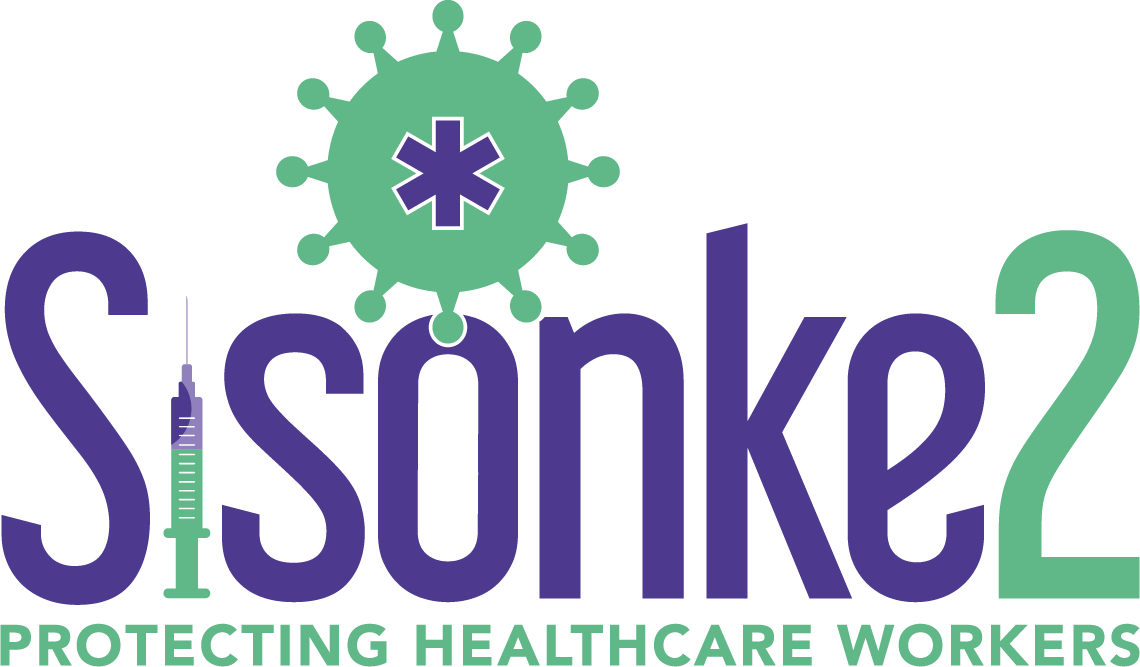 Cape Town | Pretoria | Sisonke 2 Booster early access study: The SAMRC and National Department of Health, Desmond Tutu Health Foundation, CAPRISA and Johnson and Johnson are delighted to announce that provision of booster doses to health workers under the Sisonke 2 Booster study will begin tomorrow. The study provides a booster of the Janssen® (J&J) vaccine to Sisonke participants who received their initial dose during the first phase of Sisonke between February and May 2021. This study enables early access to a booster dose of the Janssen® J&J vaccine ahead of a possible fourth wave. The decision to give an additional dose of the vaccine is based on data showing the safety, immunogenicity and efficacy of a two-dose regimen. The J&J COVID-19 ENSEMBLE 2 Vaccine Clinical Trial evaluated two doses of the Ad26COV2.S vaccine (Janssen® J&J) given 56 days apart and showed 100% protection against severe/critical COVID-19 and 75% protection against symptomatic (moderate/severe) COVID-19 globally. The booster shot was also shown to increase antibody levels.
How Sisonke 2 booster vaccinations will work: Booster vaccinations will be provided at up to 400 public and private sector vaccination sites alongside the National Vaccination Programme. All sites have a trained Sisonke Site Vaccination Champion who will be in close contact with a coordinating Clinical Research Site (CRS) investigator. Sites are accredited to provide booster doses when at least one Champion is in place (although many sites have elected to appoint more than one), communication firmly established between the site and CRS teams, and ethics committee approval received from a local committee. The study has already been approved by SAHPRA, the National Department of Health and SAMRC Ethics Committee. Details of sites will be available from: http://sisonkestudy.samrc.ac.za/
Boosting with Janssen® (J&J) or Cominarty® (Pfizer-BioNTech): We are aware of discussions to offer health workers a single booster dose of Cominarty® (Pfizer-BioNTech) as an alternative to the booster dose of Janssen® (J&J). The National Department of Health wishes to emphasize that this decision will only be formalized in the coming weeks to months, and that their priority remains extending first vaccinations to all adults, and especially all those over the age of 50 years, by the end of 2021. As at end 7 November, just under 40% of adults had been fully vaccinated. The Acting Director General of Health, Dr Nicholas Crisp has called upon all eligible health workers for the J&J booster shot to come in numbers in order to get this extra life-saving jab to enhance their level of immunity and protection. "We have noted a number of people who have not returned for the second Pfizer jab, and so urge our eligible frontline health care workers to take this opportunity by going for a booster shot in numbers to enhance their level of protection ahead of the next wave, because this vaccine has shown without doubt that it is the most dependable weapon against the pandemic".
Health workers who participated in the first phase of Sisonke may choose to delay booster vaccination until such time as booster doses of Cominarty® (Pfizer-BioNTech) become available or take up this early offer for a Janssen® (J&J) before the onset of a possible fourth wave. Co-National Investigator and CEO of the SAMRC, Professor Glenda Gray says "The science shows that a booster dose of J&J is safe and provides excellent protection against severe infections". Co-National investigator Professor Linda-Gail Bekker adds "We are confident that we are providing health workers with a booster that is extremely effective. Eligible health workers need to weigh up this early access offer or decide to wait for an alternate boost. We understand that this is a personal decision and wish to reiterate that participation in the Sisonke 2 booster study is entirely voluntary."             
Eligibility for the Sisonke 2 Booster Study: All 494 424 Sisonke participants who received a J&J vaccine as part of the first Sisonke study will be invited to participate. Health workers whose first vaccination, whether with Janssen® (J&J) or Cominarty® (Pfizer-BioNTech), fell outside of the study are not eligible. We are delighted to extend the Sisonke 2 Booster study to all participants who are pregnant or breastfeeding at present.
Health workers who have already accessed a booster vaccination through other means are strongly advised not to take up a booster vaccination through Sisonke 2 as there is limited information of the safety of a J&J- Pfizer-J&J regimen at this time. Health workers who experienced serious side effects or with a history of clotting disorders are asked please to identify themselves to site staff who will then arrange a personalised review by the Sisonke safety team. Health workers may also contact the Sisonke Desk directly at: https://redcap.link/sisonke2_ae or on 0800 014 956 (Mondays to Fridays 07h00 – 18h00).
What can Sisonke participants expect? All Sisonke participants should have already received a SMS alerting them to the study. SMS invitations will be sent out from the evening of Monday 8 November. This will contain a link to an online consent form. As before, please follow the link, take time to read the participant information carefully and should you wish to take up this offer, complete the online form. Please note that this form needs to be completed in a single sitting. Your application will then be processed and you can expect to receive an invitation in the next 24 hours. Please discuss with your line manager as to how to make an appointment or when to present to a vaccination site. If your cell phone number has changed since your first vaccination, please contact the National Coronavirus Call Centre on 0800 029 999 and ask the operator to update your Vaccination Record with your new number. Please do not re-register on EVDS.
You will then receive a vaccination voucher starting with 'BD-' (Booster Dose). Please bring this and your identity document to an accredited Sisonke Vaccination Site when you are ready to be vaccinated. Sisonke 2 Booster vaccinations will be available until mid-December 2021. Some sites may only be operational for part of that time. Please check the SAMRC Sisonke website for details: http://sisonkestudy.samrc.ac.za/
We welcome this unique partnership between government and researchers to provide booster doses to our health workers under the Sisonke study and to develop local evidence on ongoing effectiveness to inform the National rollout.
MEDIA ENQUIRIES:
Tendani Tsedu
Head of Corporate & Marketing Communication
Email: tendani.tsedu@mrc.ac.za
Foster Mohale
Director: Media Relations
National Department of Health
Cell: 072 432 3792/ 012 395 8180
E-mail: Foster.mohale@health.gov.za