The Sisonke study shows real world vaccine effectiveness against Omicron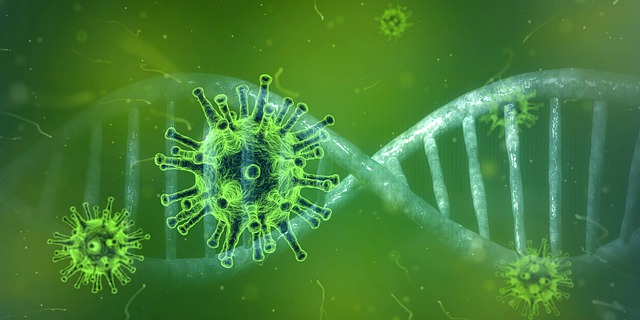 Cape Town | After showing the safety1 and effectiveness2 of the single dose Johnson & Johnson Ad26.COV2.S COVID-19 vaccine in two studies, the Sisonke team published one of the first real world studies3 on vaccine effectiveness against the Omicron variant in the New England Journal of Medicine on 4 May 2022.
The study found that a second dose of the Ad26.COV2.S protected participants from hospitalizations and intensive care unit admissions by up to 82% in the first 2 months after the second dose compared to unvaccinated populations.
This analysis was possible after 240 000 Sisonke study participants received their second Johnson & Johnson Ad26.COV2.S Covid vaccine in November and December 2021, just when the Omicron variant caused the fourth wave in South Africa.
Professor Glenda Gray, the lead author of the study, and Co-Principal Investigator on the Sisonke study said: "The Sisonke study has contributed globally to data on both safety and effectiveness even against current variants of concern and forms the backbone of the roll-out of the Ad26.COV.2 vaccine."
Professor Linda-Gail Bekker, senior author and Sisonke Co-Lead agreed and said: "There is great utility of a single dose of the J&J vaccine in emergency situations, but it is very reassuring in this study to see two doses of J&J performs equally well to 2 doses of the Pfizer vaccine, and that once again our vaccines are protecting despite the omicron variant."
The Sisonke study was conducted in collaboration with the National Department of Health and data on effectiveness was utilized from the medical insurance company, Discovery Health. These data also showed good and comparable effectiveness of the Pfizer vaccine in preventing COVID-19 hospitalizations, even five months after the last dose.
Shirley Collie, Chief Healthcare Analytics Actuary at Discovery Health and the lead analyst on the study, said they are delighted to have collaborated with the SAMRC on this study.
References:
NOTE TO THE EDITOR:
About the Sisonke Study:
The Sisonke Study is a collaboration between the National Department of Health, SAMRC, Desmond Tutu Health Foundation, Centre for the AIDS Programme of Research in South Africa and Johnson & Johnson/Janssen Pharmaceutical Companies. It allowed health care workers access to the J&J COVID-19 vaccine immediately, through an implementation science clinical trial, preceding and bolstering the national vaccination roll out | Read more
Contact Details
Tendani Tsedu
Head of Corporate & Marketing Communication
Email: tendani.tsedu@mrc.ac.za