Update on Sisonke Phase 3 b study temporary pause and review of extremely rare clotting events in the United States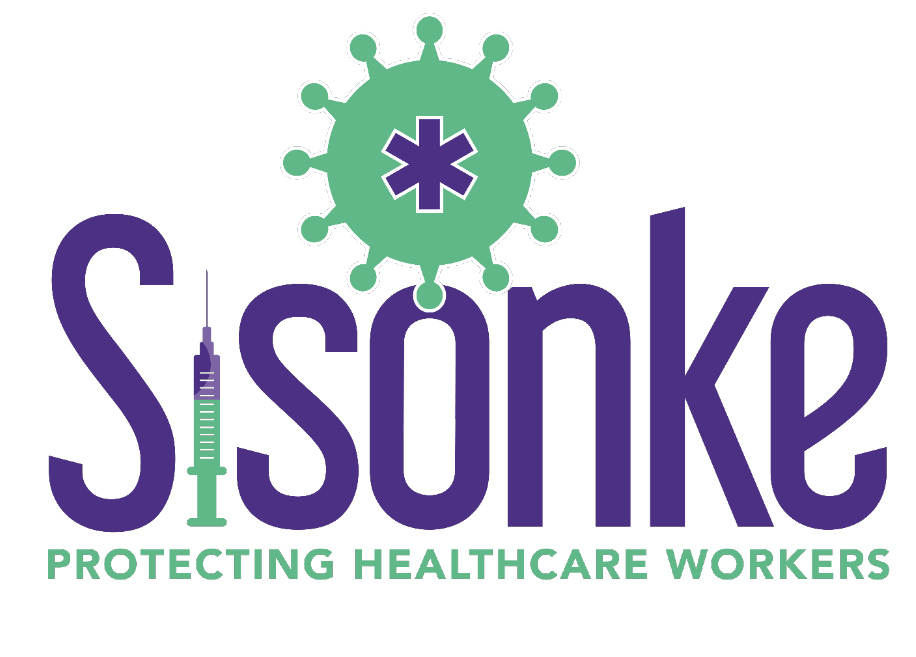 Cape Town | Sisonke investigators are working with SAHPRA and haematology experts to review study procedures, the consent process and management of side-effects with a view to restarting vaccination after the use of the JnJ vaccine was temporarily halted on the 14th April 2021 following 6 reports of an extremely rare clotting syndrome in the US. We provide information on safety monitoring, the rare clotting syndrome described in the US and advice for vaccine recipients and health workers looking after them.
Safety monitoring during the Sisonke study: Safety monitoring in the Sisonke study is extensive and more thorough than usual surveillance systems running alongside national rollouts of COVID-19 vaccines. Vaccinees receive extensive information on the vaccine, and potential risks and benefits of taking part when they are invited to participate and must answer 6 questions indicating that they have understood the study and are in full agreement to take part. Study staff are at hand at vaccination centres to explain further details to participants at time of vaccination. Following vaccination, they receive advice on side-effects and an explanation on how to contact the Sisonke Desk should they have any concerns in writing, and via SMS. The Sisonke Desk operates a tollfree number 24 hours a day 7 days a week, with an on-call roster overnight. Side-effects can also be reported via a website link distributed via SMS to all vaccinees, and adverse event report forms are available at all sites for completion by the attending doctor or nurse. All reports are scrutinised daily by the Sisonke team, and algorithms applied to detect any serious or concerning symptoms. Cases flagged in this way are followed up by the Sisonke Desk and relevant Study Lead at the site concerned. An independent safety physician reviews these cases, and these are again reviewed at a weekly Protocol Safety Review meeting where a determination is made whether or not the side-effect is vaccine-related. Cumulative safety reports are forwarded to SAHPRA, monthly, and from now onwards, weekly. The Sisonke Desk sends follow-up SMS enquiries on wellbeing to all the people who reported side-effects seven to ten days after the initial report. All people who indicate that their symptoms are not resolving or are worsening at this contact are contacted by the team to provide assistance and guide care-seeking if appropriate.      
To date 2.2% of health care workers who received the JnJ vaccine as part of the Sisonke study reported side-effects or an adverse health event following vaccination. Of the reported adverse events, about 81% were identified as reactogenicity, i.e. common symptoms occurring usually 1-2 days after vaccination. Only 134 people (0.05%) visited a hospital or emergency room for further evaluation. Most of the reported adverse events have been minor, local or systemic reactions. One person experienced a severe allergic reaction that met the international diagnostic criteria for anaphylaxis but has since made a swift and complete recovery. We have noted some thromboembolic events (clotting events where the clot breaks off and travels to another part of the body to block a blood vessel) but none of these have been associated with the features described in the US – a clinical syndrome of thrombosis in the presence of thrombocytopaenia (low platelet counts).
Vaccine-Induced Thrombosis (clots) and Thrombocytopenia (low platelets) (VITT) syndrome following coronavirus vaccination: This syndrome was first described in March following administration of the AstraZeneca-Oxford vaccine in the United Kingdom and Europe. People affected by it have presented with blood clots in large veins draining the brain (cerebral venous sinus thrombosis) and abdomen (splanchnic vein thrombosis) and not in the places where clots usually form like the leg, or chest. Cases have been characterised by low levels of platelets – a component of your bloodstream that assists with clotting and the prevention of bleeding. Cases do not present immediately but rather between 4 to 20 days after vaccination. This is thought to be because the vaccine has triggered antibodies to a substance that assists platelets to function. Symptoms of a Cerebral Venous Sinus Thrombosis (CVST) include a severe unrelenting headache, often associated with blurred vision, difficulty speaking, weakness on one side of the body and vomiting. Around 5 cases of CVST per million population, unrelated to vaccination occur in the general population, often in younger women, associated with contraception and smoking. Splanchnic vein thrombosis presents with persistent abdominal pain and vomiting and in exceedingly rare in the general population. Some people have also reported bleeding and noted small blood spots around the site of their injection.
The reason it is important to recognise this extremely rare side-effect is because management differs from the usual way in which clots are treated, and these serious complications could be mitigated with rapid and effective treatments. Experts around the world are also examining risk factors to better guide vaccination in people who may be predisposed to this side-effect. The condition has mostly affected women, but the number of cases is too low to make any generalisations.
Advice for vaccine recipients: There is no reason for widespread concern. This is an extremely rare complication affecting between 1 and 4 per million people who are vaccinated. It is important to be educated about the side effects, seek care urgently if they happen, disclose your vaccination status and ask your doctor to be immediately in touch with the Sisonke team so that they can guide them to treat you effectively. Headache is a common side-effect of the vaccine in the first three days. The headache from cerebral venous sinus thrombosis due to Vaccine Induced Thrombocytopenia Thrombosis (VITT) has only been reported 4 days or more after vaccination (most commonly 9 days) and is extremely severe and unrelenting. Routine screening tests, like checking your platelets before or after vaccination, are not recommended in the absence of symptoms, and neither is preventative treatment with blood thinners, specifically rivaroxaban. We encourage all vaccinees to continue to take their usual medications including any blood thinners or contraceptive pills you may already be taking.  
Advice for health workers seeing vaccine recipients with symptoms: We ask that all doctors and nurses, especially those who work as general practitioners or in emergency rooms, establish a history of vaccination when seeing acutely unwell patients. VITT can be rapidly and easily detected using a simple full blood count to look at platelet levels. We urge all doctors and nurses who suspect a blood clot, irrespective of location, in a vaccine recipient to make immediate contact with the Sisonke Desk so that we can assign a safety doctor to assist you. Heparin and platelet infusions should be avoided.  
Weighing up risks: COVID-19 represents the most difficult health challenge of our time. It is highly infectious, has crippled the global economy, killed more than 3 million people and left millions of people with long-term consequences. Vaccines remain one of the most effective solutions we have in mitigating an end to the pandemic, and we welcome the extension of registration on EVDS to Phase 2 recipients today. Extremely rare side-effects are unavoidable when tens of millions of vaccines are provided, but systems are in place to detect these early, assess risk factors and guide treatment. The risk of clots from COVID-19 itself is extremely high, and higher rates of blood clots are seen with medications we use daily like contraception, and with other conditions such as obesity, diabetes and cardiovascular disease as well as smoking compared with VITT. It can be frightening to hear of such a serious side effect, even if extremely rare, and temporary pauses in rollout can lead people to doubt vaccines. We note that some countries like France and Poland have weighed the risks and chosen to continue to provide the JnJ vaccine while this rare side-effect is considered. The United States has suspended use of the JnJ vaccine for now but in a context where 37% of their population have already received one vaccination, and where alternatives are readily available. As with the FDA in the United States and the EMA in Europe, SAHPRA is working with the Sisonke team around the clock to ensure that all appropriate precautions are taken before allowing vaccination with the JnJ vaccine to resume within a matter of days. The JnJ vaccine continues to provide much hope to South Africans, with local data collected during our second wave showing it provides 82% protection against severe disease. We remain fully committed to protecting as many health care workers as possible, so that they can in turn care for and vaccinate the people of this country.
NOTE TO THE EDITOR:
About the Sisonke Study:
The Sisonke study is a collaboration between the National Department of Health, South African Medical Research Council, Desmond Tutu Health Foundation, CAPRISA, Janssen and Johnson & Johnson. This open label, single-arm Phase 3b vaccine clinical trial of the investigational single-dose Janssen COVID-19 vaccine candidate aims to monitor the effectiveness of the investigational single-dose Janssen vaccine candidate at preventing severe COVID-19, hospitalizations and deaths among health care workers as compared to the general unvaccinated population in South Africa.