The Burden of Disease Research Unit is conducting a national study to investigate the cause-of-death information provided on death notifications. 27 health sub-districts have been sampled across SA (3 per province) to provide a sample of approximate 13 000 deaths during September 2017-April 2018. The selected areas are shown in the map below.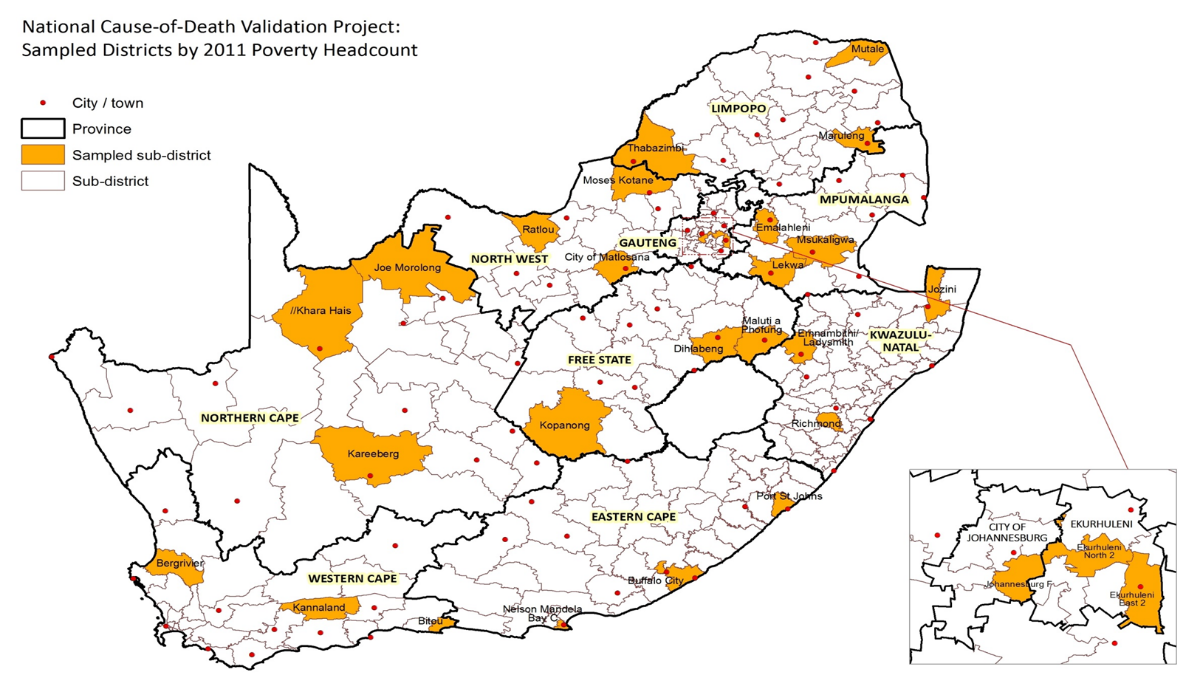 Working in collaboration with Epicentre, the National Funeral Directors Association (NFDA), the South African Funeral Practitioners Association (SAFPA) and the Department of Home Affairs, families who recently lost a loved one were identified and requested to participate in the study.
Home visits were undertaken undertaken from August 2018 – April 2019, in collaboration with GeoSpace International, to interview the next-of-kin or the person who cared for the deceased, to find out about any illnesses or conditions that may have resulted in the death. The 2016 WHO Verbal Autopsy instruments were used.
A team of doctors were trained to identify the cause of death and the data are currently being analysed with the view to evaluate the information that was provided on the death notification at the time of death.